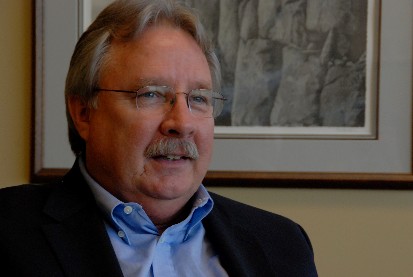 Education
J.D. 1974 | Baylor University
B.A. 1974 | Baylor University
Admissions & Affiliations
State Bar of Texas, 1974
Board Certified, Texas Board of Legal Specialization:

Residential Real Estate Law
Commercial Real Estate Law

San Antonio Bar Association
College of the State Bar
Mr. Robins was educated at Baylor University (B.A., 1974; J.D., 1974). He was admitted to the Texas Bar in 1974.
From 1974 to 1977, he was an associate in the Hollingsworth Law Firm in Kaufman, Texas. In 1977, he founded the law firm of Scott, Robins & McKay in Victoria, Texas, where he practiced until 1987. In 1987, he joined the San Antonio firm of Sawtelle, Goode, Davidson & Troilo, which is now known as Davidson Troilo Ream & Garza. He left the firm in May of 1993 to start his own practice.
Mr. Robins is Board Certified in Commercial and Residential Real Estate Law by the Texas Board of Legal Specialization. He is a member of the San Antonio Bar Association, the State Bar of Texas and the College of the State Bar. He was Chairman of the Real Estate Section of the San Antonio Bar Association in 1993 and 1994.
Mr. Robins has extensive experience in real estate and financial institutions law, mortgage lending, secondary markets and federal and state regulatory matters. He has represented banks, savings and loans, mortgage companies, and credit unions. His experience includes responsibility for various institutions' compliance with RESPA, Truth-in-Lending, CRA, FNMA, FHLMC, HUD and VA regulation, as well as negotiating and documenting numerous commercial loans (both real estate and non-real estate), as well as loan workouts and restructurings. Mr. Robins has also handled the formation, conversion, acquisition and disposition of financial institutions.
Mr. Robins also has extensive experience in negotiating, documenting and closing residential and commercial real estate sales and in representing developers in subdividing, platting and restricting residential and commercial subdivisions, and developing shopping centers, retirement centers and office buildings. Mr. Robins has also represented commercial and residential building contractors, property owners, architects and engineers in negotiating, preparing and reviewing construction contracts and related documentation.
Mr. Robins is a frequent speaker at various real estate conference and attorney conferences throughout the State of Texas. He is the author of "Sale of REO Property" written for the 1989 State Bar Advanced Real Estate Seminar; "Contracting with the RTC" written for the 1990 San Antonio Bar Association Seminar; "Conflicts of Interest, Contracting with the RTC, Ethical Rules for Attorneys, Brokers, etc." written for the 1990 State Bar Advanced Real Estate Seminar; "Update on Lender Liability" written for the 1988 American Institute of Banking Seminar; "Application of RTC Conflict of Interest Regulations to Contract Lawyers" written for the 1991 Texas Savings & Loan League's 19th Annual Attorney's Conference; "Recent Legislation/Caselaw Affecting Real Estate Transactions" written for the 1991, 1992 and 1993 Winning in the 90s Seminar co-sponsored by the San Antonio Bar Association and the San Antonio Board of Realtors; and "Reviewing the Residential Survey" written for the San Antonio Bar Association's 1992 and 1993 Basics of Residential Lending Seminar.
---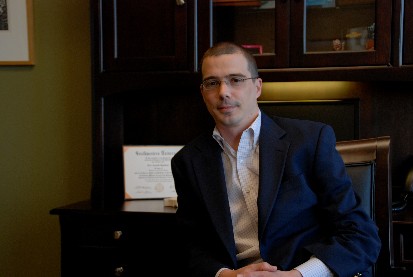 Education
J.D. 2005| University of Texas (with honors)
B.A. 1996| Southwestern University (cum laude)
Admissions & Affiliations
State Bar of Texas, 2005
Texas Association of Bank Counsel, 2016
Mr. Gardner is a native of San Antonio, Texas. He graduated cum laude from Southwestern University (B.A. 1996) and received his J.D. with honors from the University of Texas School of Law in 2005. From 2005 through 2010, Mr. Gardner practiced in the real estate section of the Houston office of Baker Botts L.L.P.
Mr. Gardner's practice focuses on representing lenders in consumer and commercial lending transactions.
Mr. Gardner has extensive experience in representing banks, credit unions, mortgage companies, and private lenders in real estate-secured financing transactions, both commercial and consumer. This experience includes negotiating and documenting real estate loans, as well as advising with compliance issues related to various laws and regulations affecting real estate transactions, such as the Truth-in-Lending Act, RESPA, ECOA, and the Bank Secrecy Act.
Mr. Gardner also has experience in representing developers, builders, project owners, and managers on various aspects of commercial real estate, including office, retail, and industrial leasing, site acquisition, construction loans, and ground leases.